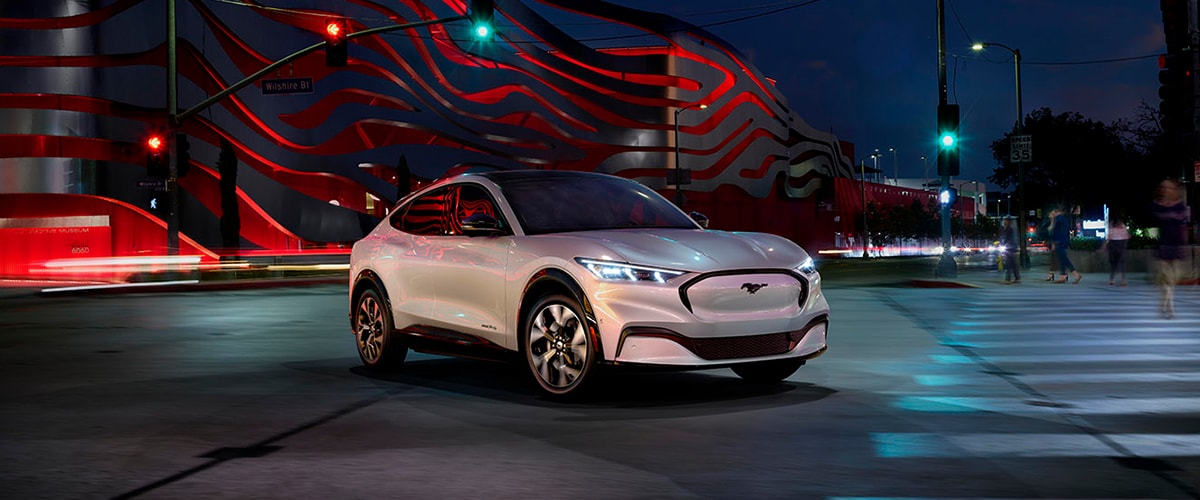 The 2021 Ford
Mustang Mach-E
Embrace the Future with the All-Electric 2021 Ford Mustang Mach E
When you decide to drive electric, you start to enjoy a different way of taking on your morning commute or weekend adventures. You take away a reliance on gas, oil, and more associated with gas-powered engines, all while leaving a smaller carbon footprint and enjoying a variety of benefits that will make you the talk around town. With this upcoming electric SUV, we encourage you to explore all that it has to offer and see why it might be ideal as your next family vehicle with a sporty style.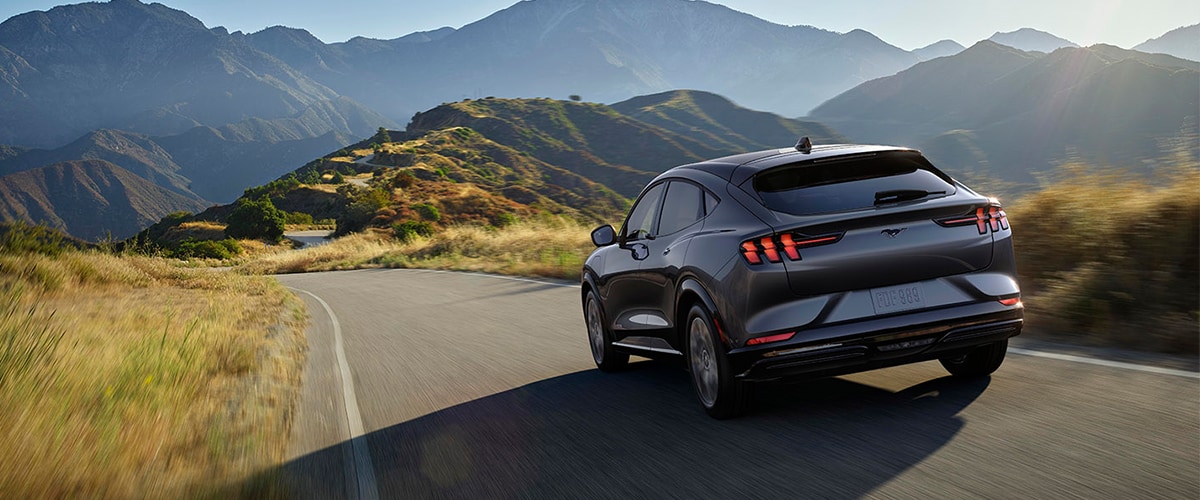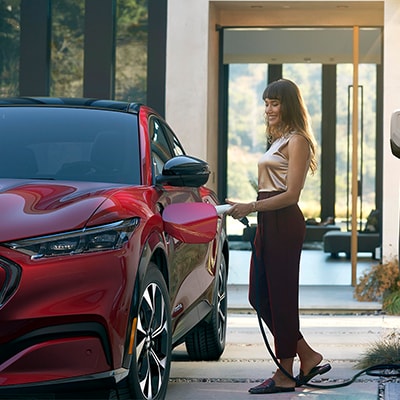 Performance
Available with a variety of powertrain options, the Ford Mustang Mach E leans on its Mustang background to supply the power that you need. Options like the Select offer standard range capability with 255 horsepower and torque that ranges from 306 pound-feet to 417 pound-feet, based on whether it equips rear-wheel drive or all-wheel drive. The Ford Mustang Mach E First Edition equips the most powerful engine, delivering 332 horsepower and 417 pound-feet of torque. Based on which battery you have under the hood, the Mustang Mach E can achieve a maximum range of 300 miles and can be conveniently charged from home with an available charging station.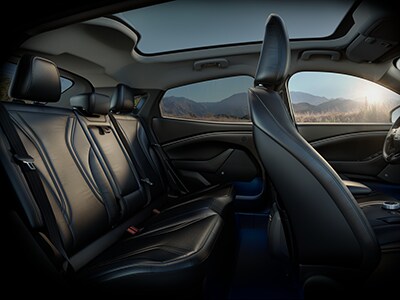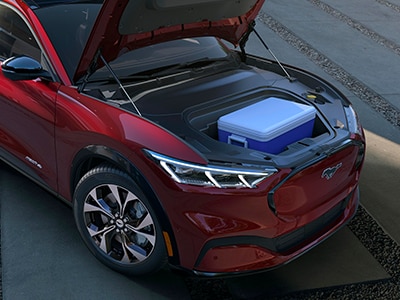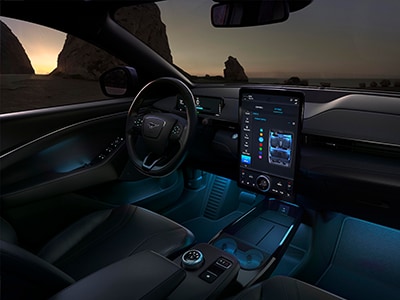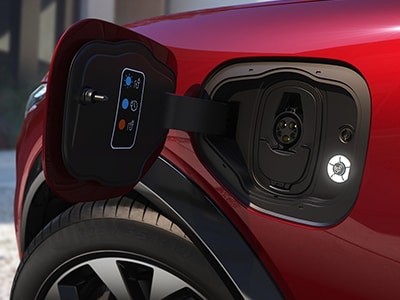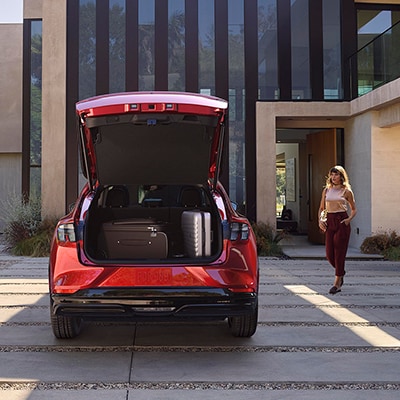 Design
Designed to be rugged and capable while also managing a sleek, stylish look is challenging but the Ford Mustang Mach E makes it easy. Standard LED Signature lights with LED Projector headlamps and Auto high beam are there for your needs, providing pristine clarity at night. An available hands-free, foot-activated liftgate is standard on the Premium, GT, and First Edition trim levels and makes loading your cargo area easier than ever. Thanks to the lack of an engine, the Mustang Mach E lineup also offers front storage that is water-proof and helpful when you need a bit more room.
Interior
Inside, you and up to four passengers can enjoy plenty of legroom, as well as amenities like a panoramic fixed-glass roof (standard on the California RT-1 trim and up), heated front-row seats, and more. With luxuries like this, your SUV will be the fastest, longest-traveling, speediest cruise around.
Features
Innovation and intuitiveness are part of the Ford Mustang Mach E lifestyle, and this SUV showcases it with a variety of features for your enjoyment and convenience. The FordPass™ Connect app allows you to monitor your SUV's condition, and it equips a 4G LTE Wi-Fi hotspot to help you stay connected. With the 10.2-inch digital cluster and 15.5-inch touchscreen display, you'll have all you need right in front of you and at your fingertips. A wireless phone charging pad is standard with the Select model and up and allows you to stay charged while avoiding the cluster of wires and cables in your vehicle.
Are you ready for an SUV with the Mustang flair? Do you want your next vehicle to ditch the reliance on gas and oil? The 2021 Ford Mustang Mach-E is right for you! Reserve yours today at Capitol City Ford.